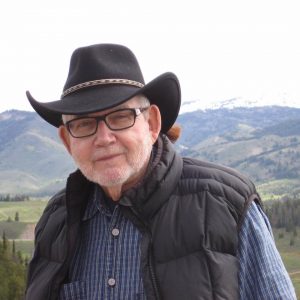 We would like to take a moment to remember the loss of a dear friend and colleague. Our Center could not have existed without the Founding Faculty who had the incredible vision to create it in 1983. Earlier this year, we lost one of those luminaries. Dr. Norman M. Weinberger was one of the longest serving faculty members at UC Irvine and a staunch supporter of the CNLM. Norm was a distinguished scientist, gifted mentor, and treasured colleague. He was also a loving father to seven children and a devoted husband to our dear friend Jacquie Weinberger. While Norm is no longer with us, his profound impact on all of us is ever-present. In honor of his memory, we have dedicated a conference room in the Bonney Research Building in his name. Adjacent to the conference room, we will create a reference library to house Norm's enormous collection of academic books and scientific volumes as an everlasting resource to the Center that commemorates his legacy. Norm's vision and myriad accomplishments will continue to guide the Center in the years to come.
The department of Neurobiology and Behavior and the Center for the Neurobiology of Learning and Memory will hold a symposium to celebrate the life and career of Professor Weinberger in the Herklotz Conference Facility on Friday, September 9, 2016 at 1:00PM. Please email Naima Louridi nlouridi@uci.edu to RSVP.

_____________________________________________
An Announcement from UCI Chancellor Gilman
I am saddened to announce the passing on Sunday, Feb. 14, of Research Professor Norman M. Weinberger, a distinguished member of our founding faculty and a mainstay of this campus for the past 50 years.
Professor Weinberger was a young postdoctoral fellow at UCLA's Brain Research Institute in 1965 when Jim McGaugh, founding chair of the Department of Psychobiology (now the Department of Neurobiology & Behavior), recruited him to join the fledgling faculty and get the department up and running. A few years later, he served as chair of the department, and, a few years after that, as acting dean of the School of Biological Sciences. He was a founding member of the Center for the Neurobiology of Learning & Memory and of the doctoral program in the history and philosophy of science within the School of Humanities. In addition to his appointment in the Ayala School of Biological Sciences, he held an appointment as professor of cognitive sciences in the School of Social Sciences. He became a research professor in 2004 and remained active in his laboratory until his death.
A leading figure in the field of neurobehavioral research, Professor Weinberger's research focused on the storage of sensory information. His major research interests were the neurobiology of learning, neurophysiological and behavioral plasticity, and auditory system function. His scholarly contributions won him many honors, including election as a fellow of the American Association for the Advancement of Science. He received the UCI Outstanding Faculty Service Award in 1975.
Professor Weinberger had an extraordinary role in shaping the Ayala School of Biological Sciences and the university as a whole. He is survived by his devoted wife, Jacquie, who also served as his lab manager for many years, and their seven children: Amy, Linda, Eric, Tami, Jenny, Lisa and Andrea.
---
About Professor Weinberger's research
Dr. Weinberger's research interests were in understanding the acquisition, retention, and representation of information in the cerebral cortex that underlie behavioral memory. In contrast to traditional assumptions, primary sensory cortex is a substrate of memory rather than merely a sensory analyzer. Because primary sensory fields contain systematic "maps" of sensory parameters, they provide an opportune target for the study of representations. His research focused on the primary auditory cortex (termed "A1") due to the wealth of learning/memory studies that use acoustic stimuli. A1 contains a representational "tonotopic map" of acoustic frequency similar to the organization of a piano keyboard. Unlike a keyboard, A1 frequency representation is not fixed but is plastic, becoming "retuned" when a tone gains (or loses) behavioral importance during learning. His laboratory used a three-level attack: (1) Identify a neurophysiological signature having the characteristics of memory, (2) Determine mechanisms of induction and expression of representational plasticity, (3) Determine and delineate Neural Memory Codes.