Public Talks in the Community
In 2017, we began a new lecture series to engage our local community in Orange County by bringing our experts to your schools, churches and community centers. Our CNLM Faculty Fellows discuss brain health, recent advances in neuroscience, and applications to your everyday life and will answer your questions.
Interested in bringing a CNLM scientist to your community? Email memory@uci.edu. We look forward to seeing you in your neighborhood!
Past Talks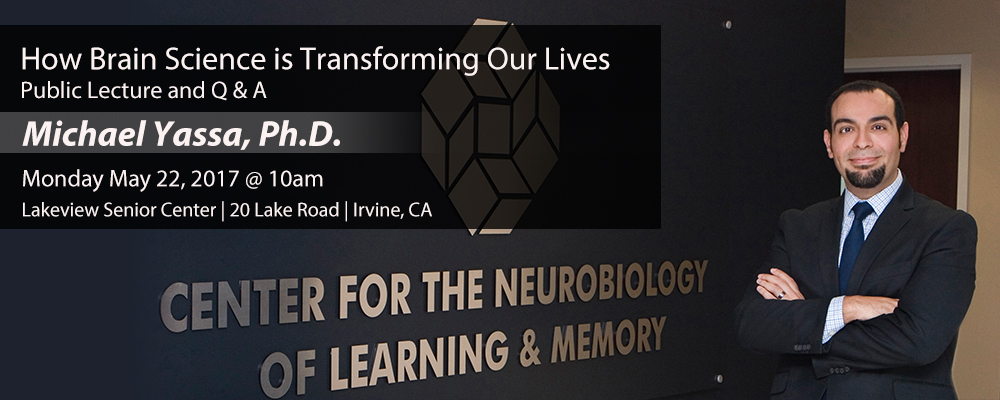 How Brain Science is Transforming Our Lives
by Dr. Michael Yassa | Director, Center for the Neurobiology of Learning and Memory
Monday May 22, 2017
Lakeview Senior Center
20 Lake Road | Irvine, CA
Over the last fifty years, studying the brain has transformed our lives in ways we could not have possibly predicted. Now, neural implants are being designed to restore memory loss in those with brain trauma. Brain-machine interfaces have already allowed a quadriplegic to kick a soccer ball. New ways to manipulate brain activity can alter and possibly even erase traumatic memories. We now know how to modify the genetic code to edit "faulty genes" and potential cure brain diseases before they begin. Discovery in basic brain science has paved the way to innovative technological advances as well as new generation therapeutics for brain disease. What will the future hold? How will next generation brain science shape our destiny?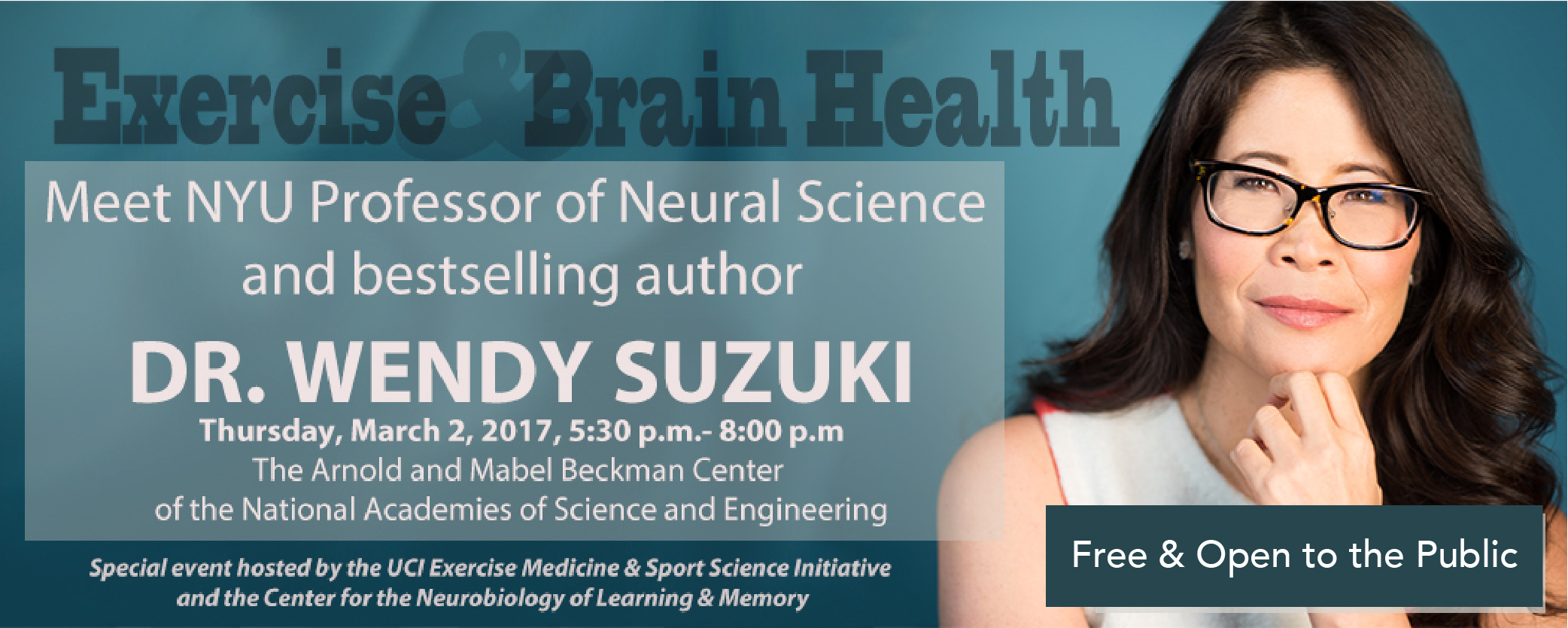 Practical Neuroscience for Everyday Life
by Dr. Wendy Suzuki | Professor of Neural Science at NYU and bestselling author
Thursday, March 2, 2017
Arnold and Mabel Beckman Center of the National Academies of Sciences and Engineering
100 Academy Drive | Irvine, CA
The Center for the Neurobiology of Learning and Memory, in collaboration with the Exercise Medicine and Sport Sciences Initiative will host a book signing, meet & greet and free public lecture by New York University Professor of Neural Science and bestselling Author Dr. Wendy Suzuki.