CNLM Director Michael A. Yassa Will Serve as the First Associate Dean of Diversity, Equity and Inclusion for the School of Biological Sciences

Dear Colleagues,
I am delighted to announce that Professor Michael A. Yassa has accepted the position of associate dean of diversity, equity and inclusion for the School of Biological Sciences, effective October 1, 2020.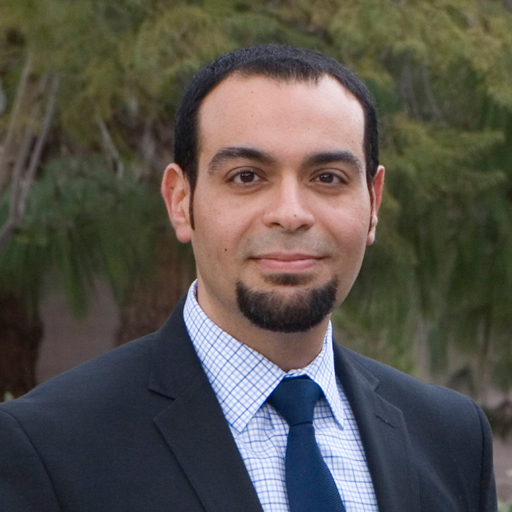 A faculty member at UCI since 2014, Professor Yassa is an accomplished scientist and highly effective instructor and mentor who is well known and respected throughout the university and neuroscience community. He garnered extensive administrative experience at UCI, including serving as the director of the UCI Center for the Neurobiology of Learning and Memory (CNLM) and the UCI Brain Initiative. As director, he made it a top priority to increase diversity and inclusive excellence on campus, and his efforts have led to meaningful results. For example, the CNLM has seen an increase in the representation of women in their Faculty Fellowships from 19% to 45%, and the center's first International Conference on Learning and Memory set a new standard for diversity and representation among attendees and speakers.
Professor Yassa has demonstrated a strong commitment to diversity, equity and inclusion (DEI). He has worked effectively with university leadership supporting and implementing actions toward improving campus climate and minority representation for all faculty, students and staff. He is currently spearheading a grassroots effort to address systemic anti-Black racism on campus, improve campus culture, develop federally-funded diversity training and faculty hiring initiatives, and support student outreach and recruitment. He is working closely with the Office of Inclusive Excellence on these efforts and has built a strong coalition with partners across other UCI schools.
In his new role, Professor Yassa will collaborate with me as well as the associate deans, the assistant dean, the equity advisor, and department chairs to support inclusive excellence and diversity in the school. He will also be tasked with developing a DEI strategic plan for the school, developing and strengthening relationships with programs such as the Enhanced Academic Success Experience (EASE) initiative, BioSci graduate programs, and the campus Office of Inclusive Excellence.
I am grateful to the school's Inclusive Excellence Task Force, which served as the search committee for this important recruitment. The committee, chaired by Developmental and Cell Biology Professor and Equity Advisor Aimee Edinger, included the following members:
Adrien Arias, graduate student, Ecology and Evolutionary Biology
Randy Bautista, Institutional Research Analyst, BioSci Dean's Office
Susana Cohen-Cory, Professor, Neurobiology and Behavior
Angeline Dukes, graduate student, Neurobiology and Behavior
Donovan German, Associate Professor, Ecology and Evolutionary Biology
Carlie Grady, UCI alumna
Matt Inlay, Associate Professor, Molecular Biology and Biochemistry
Catthi Ly, undergraduate student
Andrea Nicholas, Associate Professor of Teaching, Neurobiology and Behavior
Maksim Plikus, Professor, Developmental and Cell Biology
Erica Turley-Devilla, Senior Pre-Awards Analyst, BioSci Pre-Awards
Katrine Whiteson, Associate Professor, Molecular Biology and Biochemistry
Professor Yassa has the passion, energy and insights to guide the transformative changes needed at BioSci and across campus.
Please join me in congratulating Professor Michael Yassa.
Sincerely,

Frank LaFerla, PhD
Dean and Chancellor's Professor