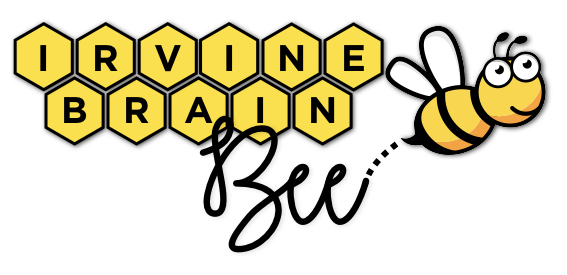 Welcome to the 2023 Irvine Brain Bee!
The 2023 Irvine Brain Bee Competition will take place on January 28, 2023 on the UC Irvine campus. In addition to the competition itself, the day will include neuroscience demonstrations and hands-on activities as well as panel discussions and a keynote lecture. The competition is 100% free for students.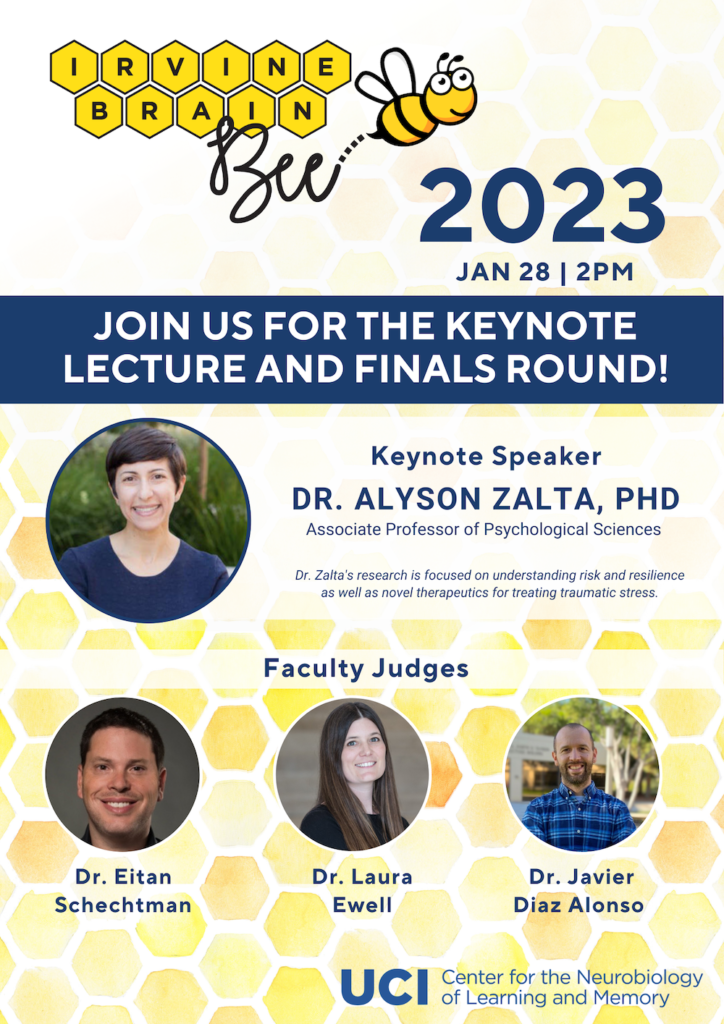 Read about past Irvine Brain Bees!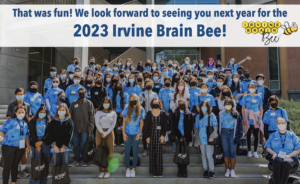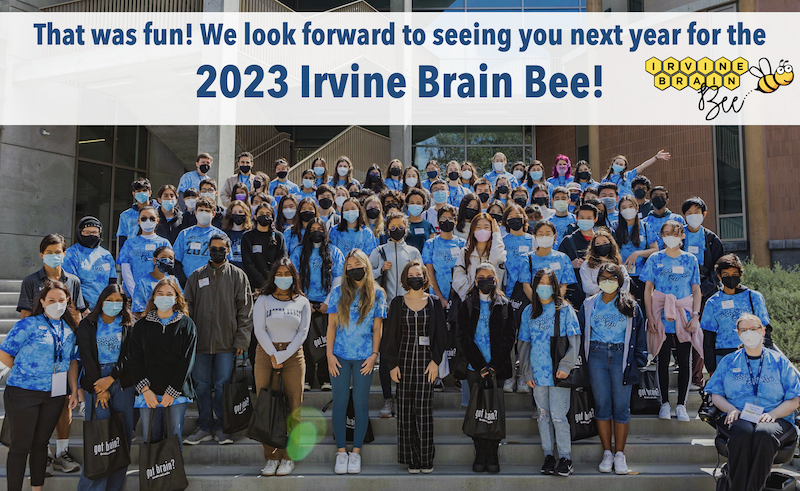 "How can a three-pound mass of jelly that you can hold in your palm imagine angels, contemplate the meaning of infinity, and even question its own place in the cosmos?…
Read More
Irvine Brain Bee
The Irvine Brain Bee is a local competition for high school students hosted by the Center for the Neurobiology of Learning and Memory at the University of California, Irvine.
The winner of the Irvine Brain Bee will be awarded a trip for two to the National Brain Bee to compete with high schoolers from around the country.*
USA Brain Bee
The USA Brain Bee was founded in 1998 by Dr. Norbert Myslinski at the University of Maryland. Date and location for the 2020 US Brain Bee has not yet been announced. Awards of $1,500, $1000 and $500 will be given to the first, second and third place winners of the USA Brain Bee. The first place winner will be invited to participate in the International Brain Bee Championship.
Click here to learn more about the USA Brain Bee.
International Brain Bee
The International Brain Bee Competition is sponsored by the American Psychological Association (APA), the Dana Foundation, the Federation of European Neuroscience Societies (FENS), the International Brain Research Organization (IBRO) and the Society for Neuroscience (SfN).
The dates for the 2020 World Championship have not yet been announced. The 2019 World Championship was held in Daegu, Korea in September 2019 in conjunction with the 10th IBRO World Congress of Neuroscience. Read more about the International Brain Bee competition by clicking here.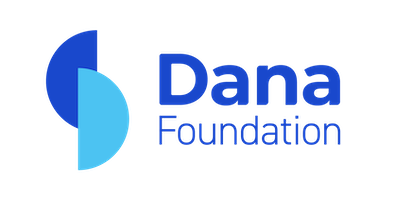 The Irvine Brain Bee would not be possible without the support of our sponsors. Thank you to the Dana Foundation and to the Friends of the CNLM for your partnership! 
If you are interested in sponsoring the Irvine Brain Bee, please contact Manuella Oliveira Yassa at Manuella.Yassa@uci.edu