Spring Conference – Memory: It's About Time | May 27- 28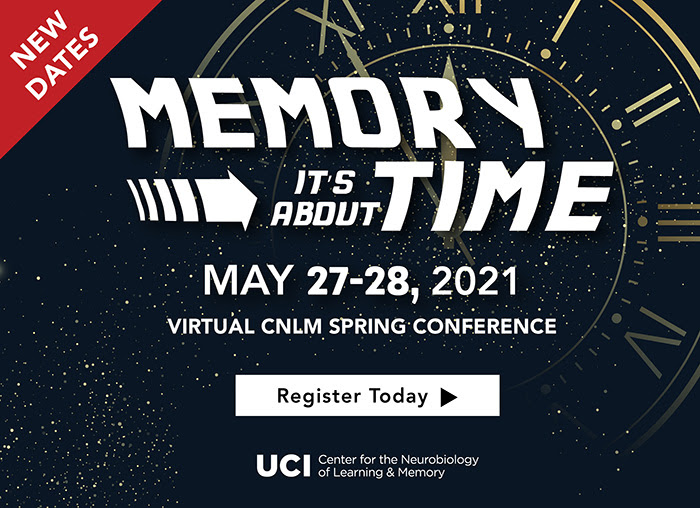 Dear Colleagues,
We are delighted to announce that the CNLM will be hosting a virtual Spring Conference on May 27 and 28. This conference was postponed in 2020 due to the COVID-19 pandemic. Please visit the link below to register and find out more.
We are accepting submissions to present during the Data Blitz (graduate students and postdoctoral fellows) and Open Paper Sessions.
Submissions are due April 23, 2021
Data Blitz Session
Open to Graduate Students and Postdoctoral Fellows
Prioritized according to submission date
Open Paper Session
Open to faculty members
Talks are 8 minutes long followed by 2 minutes of questions

Michael A. Yassa, Ph.D.
Director, CNLM
About the CNLM Spring Conference
Since 1984, the CNLM has hosted an annual scientific conference in the spring to discuss recent advances in the field and launch new collaborations and synergies. The conferences include several themed symposia, short presentations by trainees, panel discussions, and keynote lectures. The conferences are highly renowned for their intellectual atmosphere, use of the 50/50 discussion rule, and the special edited volumes that result from them.