2018 International Conference on Learning & Memory

In celebration of the 35th anniversary of the Center for the Neurobiology of Learning and Memory at UC Irvine, we will be hosting a major international research conference on the neurobiology of learning and memory.
APRIL 18-22, 2018
Hilton Waterfront Resort, Huntington Beach, CA
All attendees who are not local are encouraged to stay at the Conference Hotel to get access to special perks and special conference housing rates.
The submission site is now closed! Over 500 talks, posters, and blitzes have been accepted!  The program is now available at learnmem2018.org
This conference has been approved for AMA PRA Category 1 Credits™. Up to 43 credits may be earned during this 5-day conference.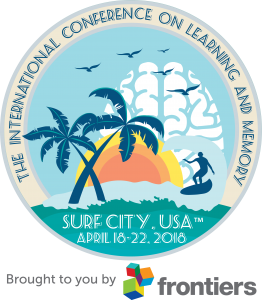 The conference is presented by Frontiers, the community-rooted open access publisher, and is also supported by a number of nonprofit, commercial, and government partners. For more information, please visit the conference website at learnmem2018.org.
– Fundamental neurobiology of memory systems
– Memory loss in aging and dementia
– Spatial navigation and spatial memory
– Temporal processing and memory for time
– Brain rhythms and oscillations
– Sleep and links to brain health and disease states
– Epilepsy and neurological disorders
– Stress and psychiatric illness
– Drug addiction and relapse
Confirmed speakers include:
Carol Barnes, Ph.D. – University of Arizona
Gyorgy Buzsaki, M.D., Ph.D. – New York University
Neal Cohen, Ph.D. – University of Illinois
Ann Graybiel, Ph.D. – Massachusetts Institute of Technology
Claudia Kawas, M.D. – UC Irvine
Beth Loftus, Ph.D. – UC Irvine
Gary Lynch, Ph.D. – UC Irvine
Eleanor Maguire, Ph.D. – University College London
James McGaugh, Ph.D. – UC Irvine
Bruce McNaughton, Ph.D. – UC Irvine
Richard Morris, Ph.D. – University of Edinburgh
Lynn Nadel, Ph.D. – University of Arizona
Liz Phelps, Ph.D. – New York University
Daniel Schacter, Ph.D. – Harvard University
Reisa Sperling, M.D. – Harvard/MGH
Molly Wagster, Ph.D. – National Institute on Aging
Note: Professor Howard Eichenbaum, memory research pioneer, dear friend, and long-time colleague passed away on July 21, 2017 following spinal surgery. We are profoundly saddened by this tremendous loss and wish his family, friends and colleagues take comfort in knowing he was well loved, appreciated and deeply respected within the scientific community. Professor Eichenbaum was one of the first to confirm his participation as a plenary speaker in the conference. We are grateful to Dr. Neal Cohen, longtime friend and collaborator of Dr. Eichenbaum, who has graciously agreed to join and speak in his honor.
Keynote by:
Edvard Moser, Ph.D.
Edvard Moser is a professor of neuroscience and director of the Kavli Institute for Systems Neuroscience in Trondheim. He is interested in how spatial location and spatial memory are computed in the brain. His work, conducted with May-Britt Moser as a long-term collaborator, includes the discovery of grid cells in the entorhinal cortex, which provides the first clues to a neural mechanism for the metric of spatial mapping.
He shared the Nobel Prize in Physiology or Medicine in 2014 with May-Britt Moser and John O'Keefe for their work identifying the cells that make up the brain's positioning system.
Travel Fellowships

Three (3) Travel Fellowships in the amount of US$1,500 each were awarded to researchers studying Alzheimer's disease. These Fellowships are supported by a generous grant from the BrightFocus Foundation, a nonprofit organization that supports research to end Alzheimer's disease, macular degeneration and glaucoma. BrightFocus is at the forefront of brain and eye health, advancing early-stage, investigator-initiated research around the world. BrightFocus also provides educational materials to people affected by or interested in these diseases, empowering them to take action for themselves and others.

The BrightFocus Travel Fellowships were awarded to: Stephanie Leal, Ph.D., postdoctoral scholar in psychology at the University of California, Berkeley, Siddharth Ramanan (@SidRamanan), PhD student at the Brain and Mind Centre at the University of Sydney, Australia, and Holly Hunsberger (@hhunsber), postdoctoral fellow in psychiatry, Columbia University. Congratulations to the winners!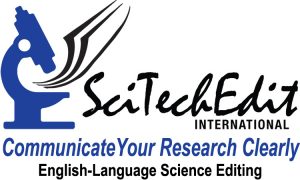 One (1) Travel Fellowship in the amount of US$1,500 was awarded to a non-native English-speaking foreign scientist to travel to and present at the conference. This Fellowship is supported by a generous grant from SciTechEdit International, an organization that works closely with clients to help them produce clear, well-constructed manuscripts describing their scientific, medical, and technical research findings for publication in English-language journals. They provide prepublication services, including editing, polishing, proofreading, and translation of scientific manuscripts. The SciTechEdit International Travel Fellowship was awarded to Marlieke van Kesteren, Ph.D. (@marliekevk), postdoctoral scholar in educational neuroscience at VU Amsterdam in The Netherlands. Congratulations Marlieke!
BONUS: SciTechEdit International is offering a 20% discount on Comprehensive Editing services to LEARNMEM2018 attendees (use promotional code CNLM2018). In addition, they are offering abstract editing at no charge!  Click here to learn more about SciTechEdit International and their services.