The 25th Distinguished Lecture Series on Brain, Learning and Memory presents Dr. David Eagleman, Stanford Neuroscientist and bestselling author. Dr. Eagleman is known for his research on brain plasticity, time perception and synesthesia. He is the author of many books including The Runaway Species, The Brain, Incognito and Wednesday is Indigo Blue in addition to a cognitive neuroscience textbook, Brain and Behavior. Dr. Eagleman has been a TED speaker and a guest on the Colbert Report. He is also the writer and presenter of the Emmy-nominated international television series, The Brain with David Eagleman.
This event will be held at the Irvine Barclay Theatre at 4242 Campus Drive.
Please note that registering online does not guarantee a seat. Early arrival is strongly encouraged. There will be fun and educational booths with raffles, brain games, giveaways and even a real human brain that you can hold in the lobby! 
Monday January 28, 2019 | 7:30 PM | Irvine Barclay Theatre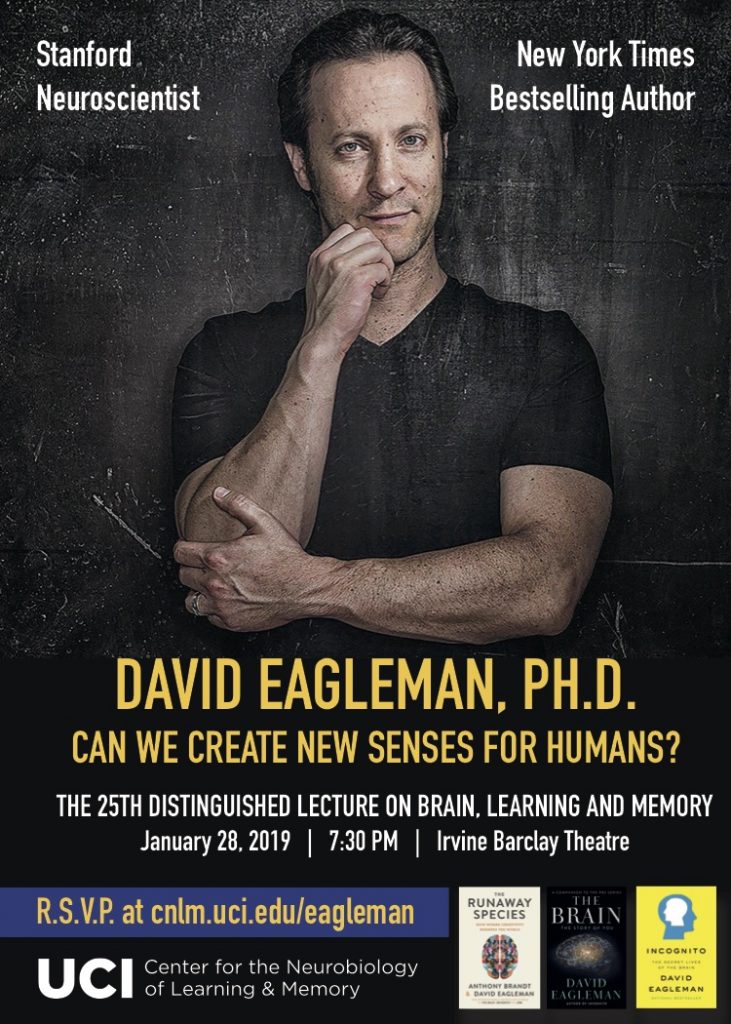 This public lecture series is supported by the Center for the Neurobiology of Learning and Memory, in partnership with the School of Biological Sciences, and the Institute for Memory Impairments and Neurological Disorders.