RSVP Today! CNLM Colloquium with Leslie Thompson – May 23
Huntington's disease research and therapeutics; the long winding road
Tuesday, May 23, 2023
11:00 am – 12:00 pm PT
Herklotz Conference Center*
Leslie Thompson, Ph.D.
Professor
Psychiatry & Human Behavior
School of Medicine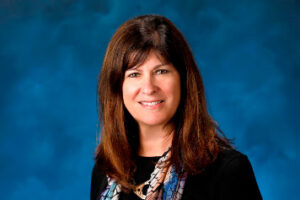 Event Description
Huntington's disease is a devastating neurodegenerative disease that typically strikes in the prime of life with no disease modifying treatment. It is caused by a repeat expansion within the coding region of the protein Huntingtin which is expressed throughout the body and is required for a vast array of cellular processes. The disease mutation causes both a gain of function and loss of normal function which adds significant complexity to understanding disease mechanisms and advancing therapeutics. In this talk I will describe three vignettes relating to disease mechanisms and therapeutic approaches undertaken in the laboratory.
About the CNLM Colloquium Series
The CNLM Colloquium Series showcases the latest in learning and memory research. This year, the series will feature the CNLM Faculty Fellows at UCI. Each talk will be held in person at the Herklotz Conference Facility in the CNLM and broadcast widely via Zoom to reach our colleagues around the world. Zoom link will be emailed the morning of the event.
Find out more about the series by visiting:
cnlm.uci.edu/colloquium 
Share With Your Lab and Colleagues
Registration for the CNLM Colloquium Series is open to researchers from the broader learning and memory scientific community.
If you received this email as a forward and would like to stay up-to-date on upcoming CNLM events, please sign up below.