Virtual Colloquium with Nii Addy, Ph.D.

Cholinergic and L-type Calcium Channel Regulation of Substance Use and Mood Disorder Phenotypes in Rodent Models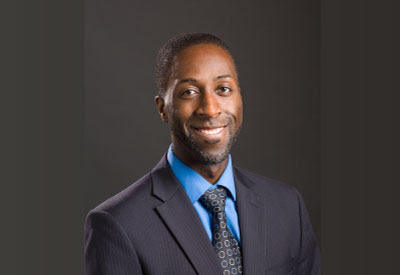 Tuesday, Sept. 28, 2021
11:00 am - 12:00 pm PDT
Nii Addy, Ph.D.
Associate Professor
Psychiatry
Yale School of Medicine

Those who register will receive an email with information on accessing the Zoom meeting the morning of the event. Sign up for other talks on our website:
Event Description
Dr. Addy's research focuses on the neurobiological processes underlying substance use disorders, mood disorders, and comorbid substance use and mood disorders. His team uses multiple methodologies, including behavioral paradigms such as intravenous drug self-administration, acute and chronic stress paradigms, and anxiety and amotivation paradigms, along with integrated pharmacological, in vivo electrochemical, and in vivo optogenetic methods to investigate these mechanisms. Dr. Addy will present his preclinical findings, revealing cholinergic and L-type calcium channel processes in the mesolimbic system that robustly mediate substance use and mood disorder behavioral phenotypes through regulation of dopaminergic activity. He will also describe ongoing work with potential therapeutic compounds, targeting subtype-specific muscarinic receptors and L-type calcium channels. Finally, he will describe upcoming clinical collaborative studies, based on his team's recent preclinical findings.
*The series will be held in a virtual format with some speakers presenting in person as well. We will keep registered participants updated on the possibility of an in-person event as the situation with COVID-19 evolves.