CNLM Fellow, Tallie Z. Baram, MD, PhD, Announced New Donald Bren Professor in the UCI School of Medicine

Dear Colleagues,
I'm pleased to announce that two of our faculty have been awarded the title of Donald Bren Professor: Tallie Z. Baram, MD, PhD and Krzysztof Palczewski, PhD.
The Bren Fellows Program has been designated for faculty who have demonstrated exceptional academic merit and was established to enhance faculty scholarship, research and creative achievement at UCI.
Tallie Z. Baram, MD, PhD, distinguished professor in the Departments of Anatomy & Neurobiology, Pediatrics, Neurology, and Physiology & Biophysics is a child neurologist and neuroscientist who is internationally known for uncovering the mechanisms by which early-life experiences impact emotional and cognitive health throughout life.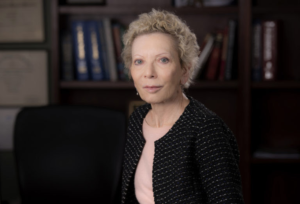 Baram directs the Conte Center@UCI, which in 2019 received a $15 million federal grant to enhance studies of how unpredictable, chaotic early life experiences contribute to lifelong cognitive and emotional problems, such as risky behaviors, addiction and post-traumatic stress disorder. Baram has strong track records in the use of cutting-edge methods and her work has resulted in numerous national and international awards.
"I am deeply honored to be chosen as a Bren Professor," said Baram, the Danette Shepard Chair in Neurological Sciences. "This tremendous award is energizing and empowering to both uncover the secrets of the developing brain, and to promote the next generation of women scientists."
Baram has a passion and commitment to mentoring, and her former trainees, men and women from diverse ethnic groups, backgrounds and countries, are now contributing independently to Neuroscience research.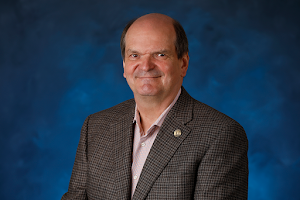 Krzysztof Palczewski, PhD, distinguished professor in the Department of Ophthalmology, has made critical contributions to our understanding of the molecular basis of age-related macular degeneration and inherited retinal degeneration, illuminating the path toward the development of new vision therapies.
"I am so delighted to be named as one of the two recently appointed Bren Professors. I truly appreciate the confidence our Dean showed in me," said Palczewski, the Irving H. Leopold Chair of Ophthalmology. "Although the award was given to me, the recognition should be extended to the entire team that is working on the advancement of the Center for Translational Vision Research."
Palczewski, an internationally renowned chemist, pharmacologist and vision scientist joined UCI from Case Western Reserve University in 2018. Palczewski is best known for discovering the structure, folding and binding properties of rhodopsin, a light-sensitive receptor protein. This discovery profoundly increased the understanding of the molecular basis of vision and the structure of photoreceptor cells in the retina. It also contributed to the ability to generate new molecular therapeutics for age-related macular degeneration and other retinopathies.
Please join me in congratulating Dr. Baram and Dr. Palczewski on this prestigious honor.
Sincerely,
Michael J. Stamos
Dean, UCI School of Medicine