Now Hiring: Web Communications Student Assistant Position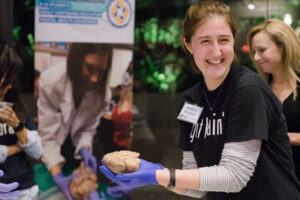 The UCI Center for the Neurobiology of Learning and Memory (CNLM) is hiring a student to assist in communication, website updates, and administrative details. The Student Assistant will update website content and support the administrative functions of the Center. Strong attention to detail, excellent communication skills, creativity, and the ability to support several projects simultaneously is desired. The student will also assist on communications-related projects for UCI Brain and other supported programs.
Essential Duties and Responsibilities:
Develop content for communication platforms.
Assist in responding to customer service inquiries and basic engagement.
Proactively review and provide recommendations for web content.
Gather and report statistics.
Qualifications:
Experience in website content management, marketing, graphic design, and/or communications.
Excellent written and verbal communication skills.
Well-developed computing skills.
Exceptional storytelling, brand writing, and social marketing skills with proven ability to develop content.
Must be self-motivated, creative, and have an ability to manage multiple projects.
Background in brain-related scientific field.
Preference will be given to candidates who have experience in WordPress.