CNLM Community Supports One Another During the Global Day of Unity
On Tuesday, May 5th the global community expressed solidarity for #GivingTuesdayNow, a global day of unity to support the unprecedented need caused by COVID-19. The CNLM community shared how they are contributing and supporting one another during this challenging time.
Keiland Cooper, a first year Graduate Student, joined an early COVID-19 group investigating the loss of smell associated with the virus, now known as anosmia. The group of researchers has grown to hundreds of members across 50 countries and is now known as the Global Consortium of Chemosensory Researchers (GCCR). Cooper helped create the digital platform which supports the gathering of global survey data to analyze the relationship between Anosmia and respiratory illnesses such as COVID-19. He hopes this will help our "understanding of the virus, and to better diagnose the disease." Currently, the website survey is translated in 32 languages, and the GCCR's recently published review discusses present and previous correlations between viral diseases and the olfactory and gustatory system. The GCCR believes further research into Anosmia is essential, since the loss of smell is present in an overwhelming majority of patients, early Anosmia may be vital to early self isolation. Additionally, a recent empirical analysis of COVID-19 patients demonstrating changes in smell, taste, and chemosthesis was published in Chemical Senses, the analysis has been cited as a key piece of evidence in the decision to include anosmia as an official symptom in some countries.
View this post on Instagram
Liv McMillan is a research specialist and program manager for the Translational Neurobiology Research Lab at UCI. McMillan is sewing masks for healthcare workers, family, and community members. "These are our 'sew for victory' days", McMillan says, modeling her mask in front of the silk screen poster advocating women to contribute to the effort. The reusable masks aim to combat disposable mask shortages and protect community members and frontline medical workers.
Global Equality for Medical Case Organization (GEMCO) is a high school based initiative started by UCI Brain Camp students, Katelyn Ge and Melody Chang. The team hosted face shield making workshops and collected personal protective equipment, providing surgical masks, disposable gloves, hand sanitizer, and even oximeters to local organizations, medical offices, and nursing homes. Volunteers have made over 200+ face shields to protect frontline healthcare personnel and at risk populations.
The fight against COVID-19 continues. However, through community support we are beginning to see the light at the end of the tunnel.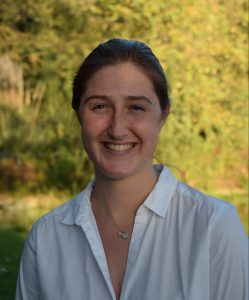 About Angela Prvulovic
Angela is an undergraduate student at UC Irvine pursuing a bachelor's degree in Public Health Science and Social Policy & Public Service, she has a strong passion for public health and public policy with a focus on medical and pharmaceutical regulatory affairs. At the CNLM, Angela serves as a communications assistant aiding in sharing the CNLM's innovative work with the public through spotlights on various CNLM labs. View some of Angela's work on campaigns such as Women in Neuroscience and 2020 Brain Awareness Week