Dear colleagues,
This week we were heartbroken to hear that a dear colleague and friend, Dr. James T. Goodrich, passed away from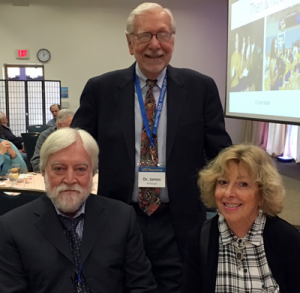 complications from COVID-19. Dr. Goodrich was an internationally renowned neurosurgeon who served as Chief of the Division of Pediatric Neurosurgery at the Albert Einstein College of Medicine and Montefiore Medical Center in New York City. To our community, Dr. Goodrich was a friend, a student, a teacher and a special member of the CNLM family.
Dr. Goodrich joined the UCI family in early 1970s as an undergraduate student in the laboratory of Dr. James McGaugh, founding director of the UCI CNLM. Dr. McGaugh describes him as "an interesting and high-achieving student, a lover of good wine and literature, and a warm and lasting friend."
Goodrich displayed some of the best characteristics of a UCI Anteater – he was audacious, bold, and able to overcome insurmountable odds. "He was a 'failed' high school student who turned his life around by joining the Marines - and then became a superb community college student and a superb university student here at UC Irvine. And, of course, then a very highly successful pediatric neurosurgeon," said Dr. McGaugh.
Dr. Goodrich was a pioneer in helping children with complex neurological conditions. He developed an approach for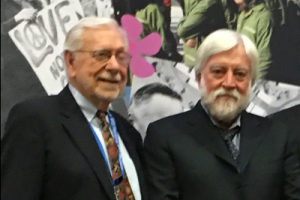 separating conjoined twins who were fused at the brain and skull and captured our hearts when he led a team of forty doctors in successfully separating conjoined twins Anias and Jadon who were 13 months old. "He fought with a ferocity for my family in a way that I will never ever forget," recalled Nicole McDonald, mother of twins Anias and Jadon during an interview with CNN. "There will never be another James Goodrich. Not even close."
Outside of work, Dr. Goodrich was known for his love of wines. "He was in my class as an undergraduate Bio199 student and on the weekends I was in the front row of his wine tasting course in Laguna Beach," said Dr. McGaugh. "To this day, I owe my love and knowledge of wine to him."
His colleagues describe Goodrich as a modest and caring man and his passing brings back memories of the many ways he brought joy to our community. "If you had him as a neighbor, you would not know that he was successful," reminisced Dr. McGaugh. "It wasn't just that he was a superb surgeon, he was a wonderful human being."
Dr. Goodrich has stayed connected to the CNLM community throughout his career. At the Society for Neuroscience meeting in 2016, he flew from New York City to San Diego to join a McGaugh lab alumni dinner. As everyone went around introducing themselves, Dr. Goodrich gave an impassioned homage to his mentor, Dr. McGaugh, recalls Navid Ghaffari, McGaugh's most recent alum, now a medical student at Harvard University. "Here I am sitting with one of the world's most distinguished neurosurgeons and we are talking about everything from medical school to real estate to the best places to make tequila. He was just a fascinating man with so many diverse interests and such broad knowledge," said Ghaffari. "I feel honored and privileged to have had the opportunity to meet him and to have this special connection as part of the McGaugh lab family."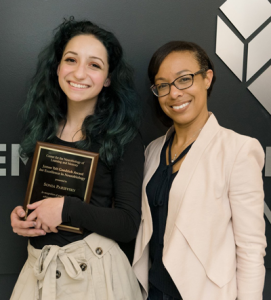 Both Dr. Goodrich and his wife Judy have been integral members of the CNLM community. Together they established the James Tait Goodrich Award for Excellence in Neurobiology in Honor of James McGaugh award. This prestigious award recognizes third year School of Biological Sciences undergraduate students for outstanding achievement in neurobiology and is given out at the annual CNLM Young Scholar Award Ceremony. The recipient receives a $1,000 award to help advance their scholarship and research.
"This award has allowed me to continue my research throughout my undergraduate education and participate in publications and further studies," said Sonya Parievsky, the inaugural award recipient in 2019. "It's an honor and I hope to one day be even half the surgeon and scholar Dr. Goodrich was."
Dr. Autumn Ivy, assistant professor of pediatric neurology at UCI, nominated Sonya for the award. "Recognizing the research contributions and achievements of our undergraduate students is critical to our endeavors in training the next generation of scientists and physicians," said Dr. Ivy. "Dr. Goodrich has left an incredible gift and legacy through his award, and I am so very proud of Sonia to have been selected for the first award in his honor." Dr. Goodrich's legacy will be perpetually celebrated through the accomplishments of the brilliant scholars supported by his named award each year.
We have lost an incredible colleague, friend, and human being. Our deepest condolences go out to Dr. Goodrich's wife Judy and three sisters. We hope the outpouring of memories and admiration for Dr. Goodrich's incredible life will bring comfort in these impossible times.
We will be honoring Dr. Goodrich's memory at a number of our upcoming CNLM events.
Sincerely,

Michael A. Yassa, Ph.D.
Director, Center for the Neurobiology of Learning and Memory
For those who would like to find out more about Dr. Goodrich, we have compiled a list of articles and interviews below.