Special Seminar with Dr. Wendy Suzuki
SPECIAL SEMINAR
DR. WENDY SUZUKI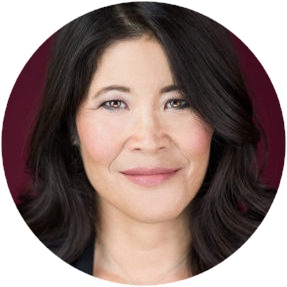 Adventures in Brain Plasticity
Monday February 5, 2018
11:00am
Herklotz Conference Center
(300 Qureshey Research Lab – Building 506 on campus map)
Brain plasticity, defined as the brain's ability to learn and change in response to the environment, is a fundamental theme in neuroscience research today and has been the major theme of Suzuki's research career.  In this talk, Suzuki will describe the range of experimental approaches and model systems she has used to study various aspects of brain plasticity starting with her studies of the brain areas important for one of the most common forms of brain plasticity, new memory formation.  Using non-human primates as a model system, Suzuki's studies helped define the neuroanatomy, physiology and function of the brain areas in the medial temporal lobe critical for long-term memory for facts and events, often called declarative or relational memory.  She has brought this basic research perspective to her most recent studies where she is asking the practical questions 1) how might we use physical aerobic exercise to improve or enhance a wide range of cognitive functions including memory, mood/affect, attention and even aspects of creativity in people and 2) what are the neurochemical and neurophysiological pathways that underlie these plastic changes?  Here she will describe her most recent studies that have examined the effects of either a single exercise session (acute exercise) or long-term increases in aerobic activity on college students, low-fit adults or high fit adults and patients with traumatic brain injury on a range of cognitive functions and EEG.
ABOUT THE SPEAKER
Dr. Wendy A. Suzuki is a Professor of Neural Science and Psychology in the Center for Neural Science at New York University. Her major research interest are in the area of brain plasticity. She is best known for her extensive work studying areas in the brain critical for our ability to form and retain new long-term memories. More recently her work has focused on understanding how aerobic exercise can be used to improve learning, memory and higher cognitive abilities in humans.
This special seminar is sponsored by the Exercise Medicine and Sport Sciences Initiative, and the Center for the Neurobiology of Learning and Memory.