CNLM Fellow Prof. Craig Stark named AAAS Fellow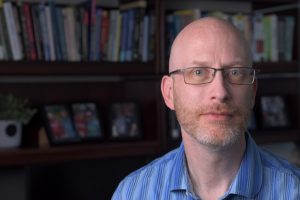 Dr. Craig Stark, Professor in the Department of Neurobiology and Behavior at UC Irvine, Director of the Facility for Imaging and Brain Research (FIBRE) and Fellow of the Center for the Neurobiology of Learning and Memory was named fellow of the American Association for the Advancement of Science, the world's largest general scientific society. Professor Stark was honored for his distinguished contributions to the field of neuroscience, particularly for the study of memory and communication of this work to the public. A total of 396 AAAS members (10 from UC Irvine) are being honored this year for their efforts to further science or its application.
"These brilliant scientists – who represent a broad spectrum of academic pursuits – personify UCI's rich innovation and excellence" said Pramod Khargonekar, UCI vice chancellor for research. "Becoming AAAS fellow is an honor they richly earned and deserve."
The laboratory of Dr. Craig Stark aims to understand the mechanisms that underlie memory, utilizing a variety of imaging and behavioral tools. To learn more about the memory research being conducted by Dr. Stark's laboratory at UC Irvine, click here.